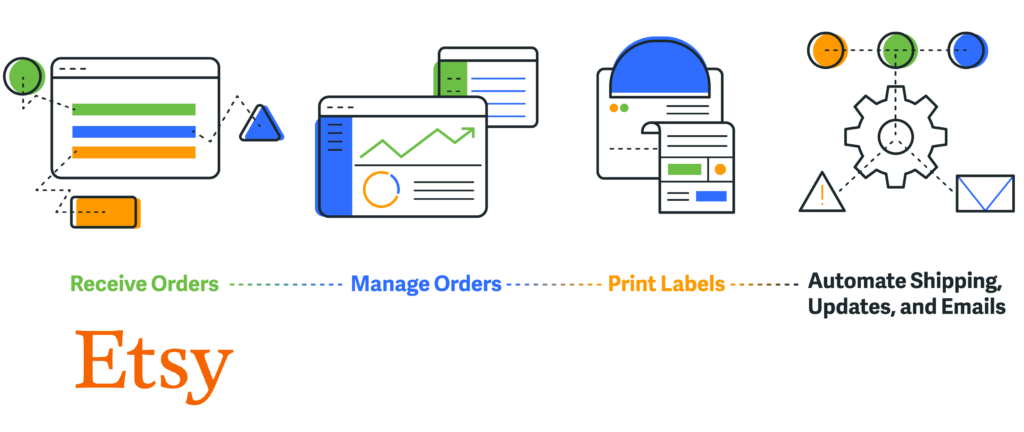 About Etsy
If you're part of the handmade movement and haven't found out about Etsy yet, just call us shocked. Etsy is the heart of where merchants who work with recycled, handmade, and otherwise "artsy" (see, artsy vs Etsy?) wares go to sell their products. They have one of the best communities around  (both with their sellers and their clientele) and a well-updated blog, not to mention an easy way to get started in the eCommerce industry.
Etsy Features We Support
Product Images, Listing Variations

Tracking #, Carrier Name submitted back to Etsy when order is shipped

Coupon Code and Discount Amount

Read Notes from Buyer in App
KASERCORP ♥ Etsy
Etsy exists to make the life of the handmade artist and seller a bit more profitable. We're here to make sure that you don't lose valuable time and money when shipping on Etsy. By connecting KASERCORP with your Etsy store, you can quickly compare shipping options, create and print shipping labels, and streamline order fulfillment. KASERCORP makes shipping on Etsy faster and more affordable than ever so that you can focus on creating products that your customers will love, while spending less time on order management and shipping.